Does the Law of Attraction Really Work?
Published on Friday, 19 August 2022 20:41
Written by Nick Newton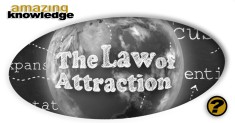 "Thoughts Are Things" Napoleon Hill wrote it in his famous book "Think and Grow Rich" a few decades ago. Yet to this day not many people understand its profundity. To someone who might not be familiar with the concept of manifestation, it seems like a nonsensical statement – even absurd! But to a success conscious individual, it is a powerful statement and within it contains life's most precious secret.