Should You Work from Home?
Published on Saturday, 02 September 2023 11:07
Written by Nick Newton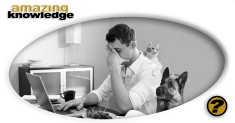 Are you currently employed outside of the home? If you are, do you regularly find yourself frustrated with the daily commute to and from work? Do you regularly find yourself fed up with workplace gossip or antics that may go on at your company workplace? If you do, have you ever considered working from home? If working from home is something that you have considered you should know that you are not alone. Wanting to work from home is a dream that many have, but is that dream one that could become a reality or should it become a reality for you?