Are You Too Old to Go Back to School?
Published on Wednesday, 23 December 2020 16:58
Written by Nick Newton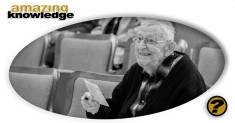 You want to go back to school and continue your education. Perhaps you'd like to earn your first degree or would like to earn a new degree in a different field. You've been dreaming of that degree but haven't dared believe your dream can come true because you think you are too old.